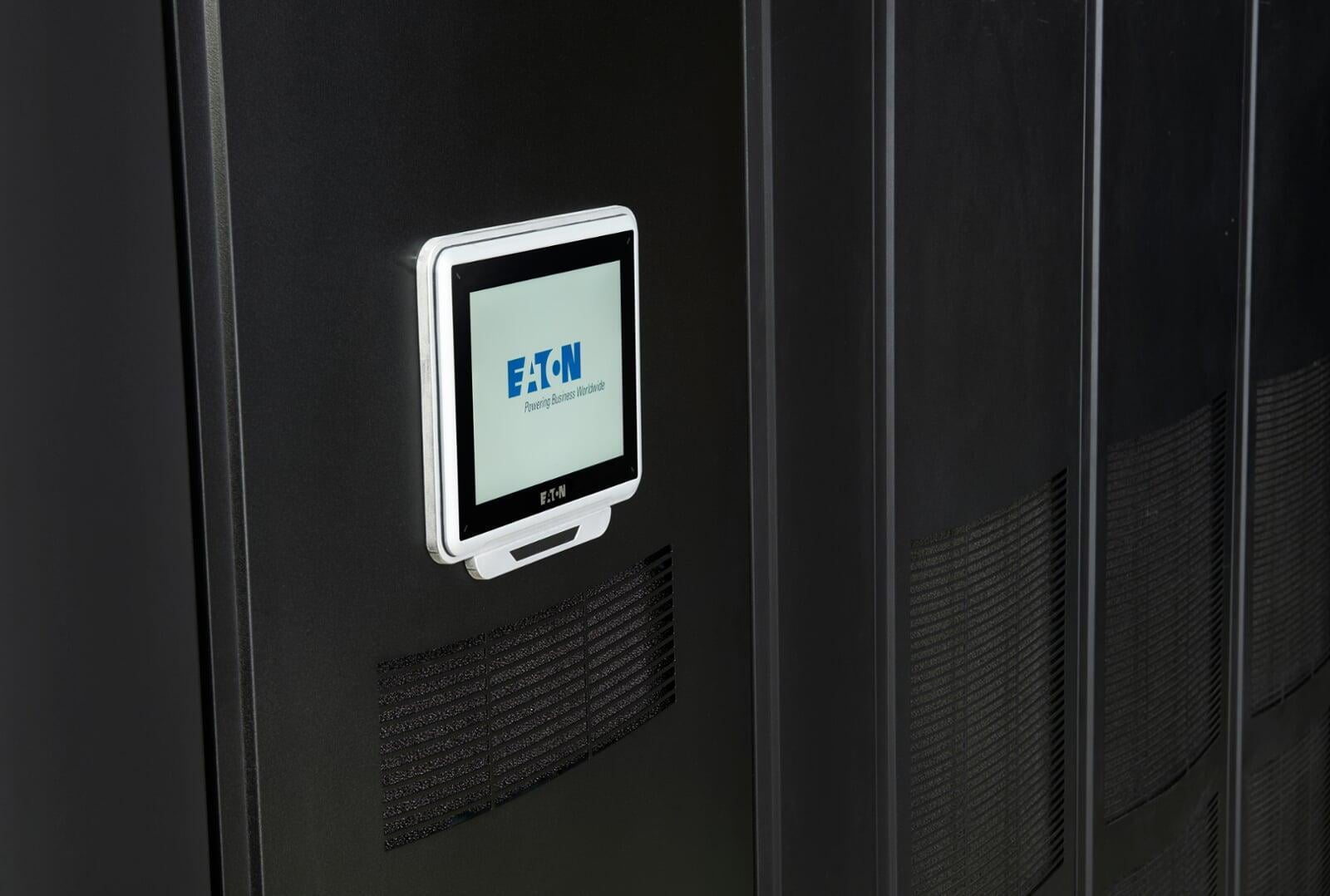 The Power Xpert 9395 UPSs provide industry-leading efficiency and scalable battery runtimes in a small footprint. Large data centers, healthcare applications, multi-tenant data centers, light industry, and other critical systems can lower their total cost of ownership by leveraging the ground-breaking Energy Saver System. Monitor and manage your 9395 UPS with the 10-inch color LCD touchscreen.



Specifications


Power Rating: 225-1100 kVA, High performance model: 200-1200 kW/kVA

Voltage: 480V standard; 400V optional and 600/575V optional

Frequency: 50/60 Hz

Efficiency: >94% (99% with Energy Saver System), For industry-leading 97% double-conversion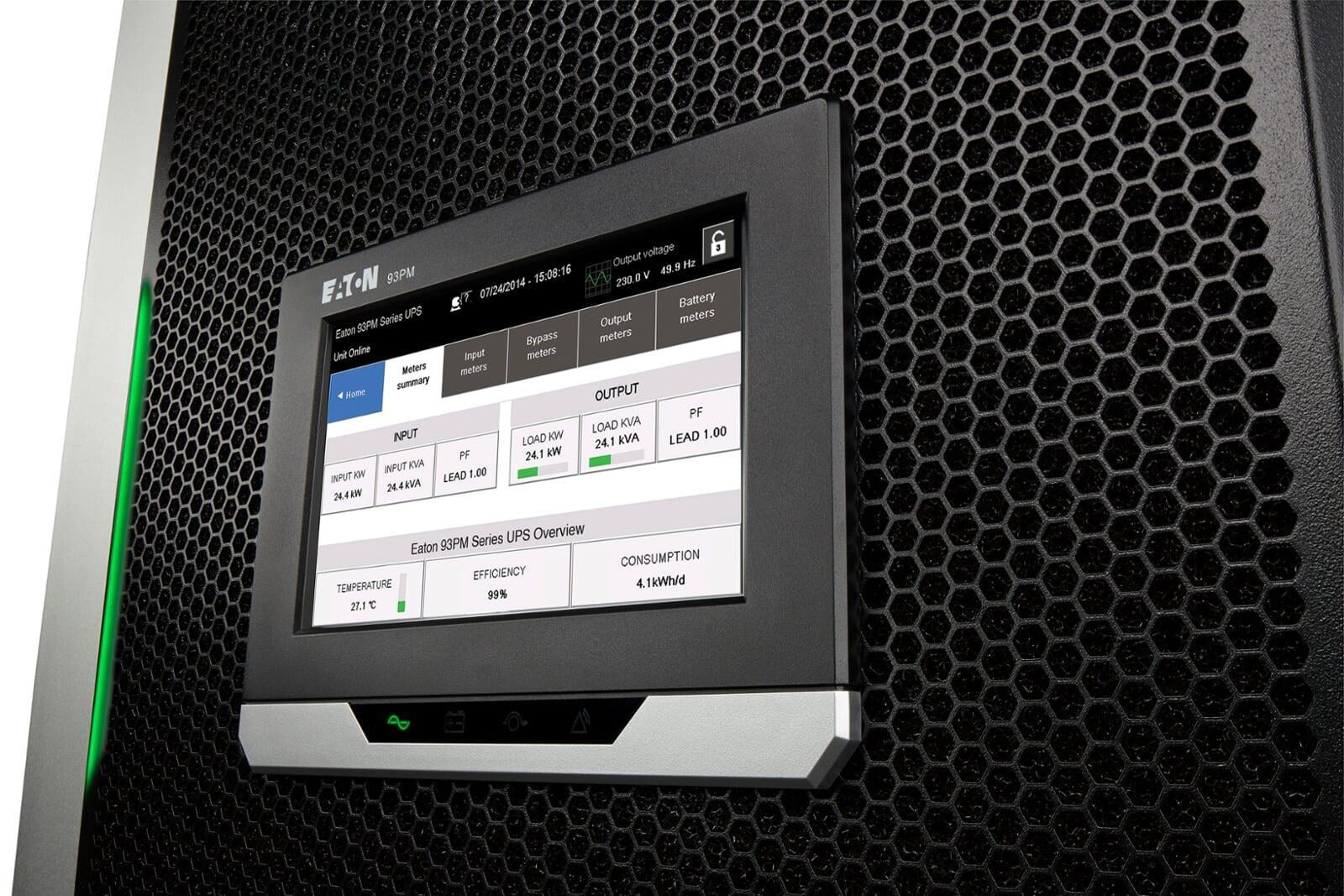 The Eaton 93PM UPS combines unprecedented efficiency, reliability, and vertical or horizontal scalability with eye-catching design. A space-saving, flexible device that's as easy to deploy as it is to manage, it's the perfect three-phase white or grey space solution for today's data center.




Lowest Total Cost of Ownership (TCO)



● Reduces power and cooling
● Conserves valuable data center floor space
● Reduces cost and unexpected future growth risks




Specifications


Power Rating: 10-400kW

Voltage: 480V, 208V, or 220V

Frequency: 50/60 Hz

Efficiency: Up to 97% in double conversion, Up to 99% in Energy Saver System